7 Can't-Miss Digital Signage Solutions to See at InfoComm 2018
Display technology in all forms abounds at InfoComm 2018 — so narrow down your must-see booth list with this intro to can't miss digital signage solutions.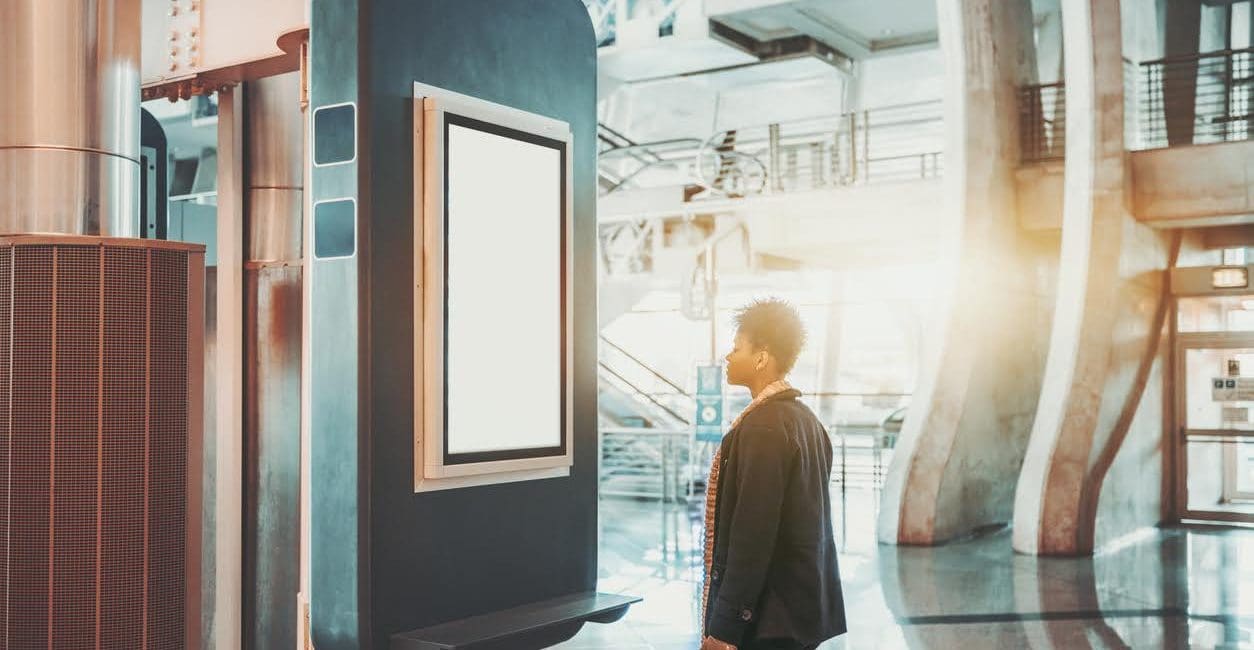 If you followed our coverage of Digital Signage Expo 2018, you'll know that there was a pretty impressive turnout. Now, just a few months later, another wave of techies descends upon Las Vegas. And this wave contains even more display technology and digital signage solutions.
The display technology at InfoComm 2018 will likely continue the trend towards higher resolutions and analytics-enabled devices. But the problem, like with any product category at InfoComm 2018, is that there's so much to see in so little time.
So start here with just a few of the digital signage solutions currently receiving lots of chatter.
Christie – Christie Velvet CorePlus LED video wall
The Velvet CorePlus LED video walls, according to Christie, offer unparalleled design flexibility for a value-priced LED video wall solution. The series ranges in pixel pitches from 1.2 to 4.0 millimeters.
The single architecture scales more easily to popular resolutions including 4K, is fully customizable with remote and on-board options, and can be both installed and serviced from either the front or back, according to Christie.
InFocus – Jupiter PixelNet
PixelNet 2.0 is a distributed display wall system with 4K quality, native fiber, audio support and the ability to use a nearly unlimited number of displays and sources.

Leyard Planar – DirectLight X LED Video Wall System
Leyard DirectLight X builds on the DirectLight LED Video Wall System with the 4K video standards, signal extension, multi-source processing, system monitoring and modern web-based graphical control software.
The result is a complete system that reduces dependence on external processing systems while making the video wall easier to operate and monitor, according to the company.
LG – Transparent Color LED Film Display
LG unveiled a transparent display at last year's InfoComm, but this year's unveiling reflects many step-up features. Most notably, color.
The innovative display solution, which LG says can turn any window or glass surface into a customizable digital canvass, is making its U.S. debut at the Las Vegas show.
VITEC – EZ TV video wall processors
According to VITEC, the new EZ TV video wall processors are completely hardware-based, feature low-latency native playback of IPTV streams up to 4K, and support interactive content, video, and imagery transformations.
More than 50 displays on up to four unique walls can be managed from a single processor, including nonstandard layouts and resolutions of TVs and LED walls.
Panasonic – EQ1 Series 4K Professional Display
The EQ1 display series offers 4K imaging with a slim depth and narrow bezel design. The EQ1 Series includes six new models, ranging from 43 to 86-inches, making them ideal for corporate meeting rooms, classrooms and various digital signage situations.
The EQ1 series is embedded with content management software for automated signage playback with scheduling functionality. The display technology also includes optional early-warning software to monitor device status, operation history and to send proactive alerts if abnormalities are detected.
NEC is about showcasing well vetted digital signage solutions to address customers' specific application needs. NEC and T1V have developed bundles that include NEC touch-interactive displays with ThinkHub software, essentially creating robust, out-of-the-box video collaboration solutions for customer.
Source : www.commercialintegrator.com